Rice
Indonesia ranks 3rd in the world for total rice production. Rice production is heavily concentrated on the islands of Java and Sumatra, with nearly 60 percent of total production emanating from Java alone. The State Enterprises Minister reported that 3 state-owned companies currently specializing in palm oil and fertilizer production are expected to raise sufficient capital to convert the land and produce upwards of 1.0 million tons of rice by 2013, with potential to expand that to 6.0 million tons annually thereafter. This is part of the central government's target of creating a national milled rice surplus of 10.0 million tons by 2015.

 
Coffee
Indonesia is the 4th largest coffee producer in the world. The five largest coffee estates in Indonesia are Belawan, Djampit, Pancur, Kayumas and Tugosari, covering in all more than 4,000 hectares

 
Corn
Indonesia is the largest producer for corn in South-East Asia at 18.5 million tons. Adding one million hectares of corn plantations in Indonesia. The government has budgeted IDR 2.5 trillion (approx. USD $187 million) for the purchase of land and IDR 750 billion (approx. USD $56 million) for corn seeds.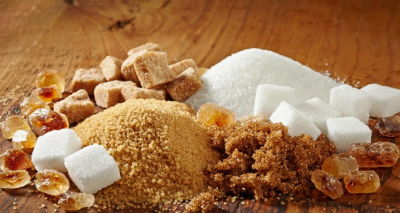 Sugar
Indonesia ranks 12th in worldwide sugar production. Indonesia's sugar plantations totaled 473,000 hectares or an increase of 2.9% from 460,000 hectares in 2008. Sugar production grew 2.8% to 2.85 million tons in 2009. The three biggest key Sugar manufacturers in Indonesia are: PT Perkebunan Nusantara XI (PTPN XI), PT Rajawali Nusantara Indonesia (RNI) and PT Sugar Group Companies (SGC)

 
Tea
Indonesia is ranked 7th in the world for tea production at 132,000 metric tons. Java accounts for more than 70% of tea production.

 
Cassava
Indonesia is the 2nd largest producer for Cassava in South-East Asia.

 
Palm Oil
Indonesia ranks 1st in worldwide palm oil production. Some Major palm oil producers are: Sinar Mas (SMART), Bakrie Plantations, Wilmar, PP London Sumatra, Cargill Palm oil plantations stretch across 6 million hectares (roughly twice the size of Belgium) Production of palm oil in Indonesia has, since 1964, recorded a phenomenal increase from 157, 000 tonnes to 33.5 million tonnes in 2014.